Il Padrino Pinot Grigio 1L (1000ml)
Food Pairing

Cold SaladsSeafood
MGM Mondo del Vino is a large Italian wine producer founded in 1991. Today, the company is one of the top exporters of Italian wines, which are produced from a multitude of Italian regions spanning from Piedmont to Sicily.
Tasting Notes
A crisp, clean and refreshing Pinot Grigio. It's easy drinking style and larger format make it an ideal house wine or go to choice for a social gathering.
Our Thoughts
Perfect for weddings or large functions. The 1 litre format = a few extra glasses from each bottle. Exceptional value.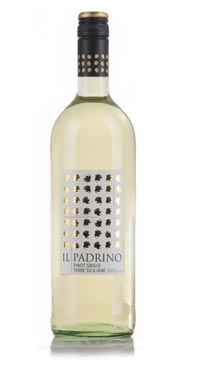 You may also like...