La Junta Sauvignon Blanc (750ml)
Farming Method

ConventionalMost products with this label come from producers who do their best to avoid any intervention at all but it's possible that some of the aforementioned preventative measures and additions are deemed necessary. Learn More

Food Pairing

Green saladsCevicheSeafood
La Junta Winery is located in the Curicó Valley towards the coast, at a latitude of 35 degrees South. This valley extends from the base of the Andes Mountains to the Pacific coast. The valley is alluvial in origin, with loam-textured soils that change to deeper clay-loam nearer the coast. the semi-arid Mediterranean climate with an extended dry season and more than 700 mm (27.6 in) of precipitation per year. An excellent daytime-nighttime temperature oscillation of more than 18ºC/32ºF makes this a privileged winegrowing valley.
The enological team is headed up by Ricardo Perez-Cruz. He has over 15 years of experience in winemaking in Chile and as a technical advisor in the Aragon region of Spain. He has been actively associated with projects in various valleys of Chile, giving a comprehensive overview of winemaking features offered by each region in the country. More than a decade based in Curico valley, has given him a great & unique understanding of the terroir, sub-climates and best grapes to be grown in our valley.
Tasting Notes
Pale yellow, expressive nose, pleasant mix of tropical fruit, pineapple and fresh grass. The palate is light, slightly mineral with an excellent acidity that gives it good complexity and persistence. Enjoy with seafood, ceviche, salads, fresh goat cheese.
Method
Made with Sauvignon Blanc grown in the Curico Valley.  The grapes are picked by hand and transported to the winery where they are sorted and destemmed.  The grapes drop by gravity directly into temperature controlled stainless steel tanks, where they undergo a 5- to 10-day cold soak followed by fermentation. 
Our Thoughts
On the nose, this Sauvignon Blanc expresses citrus notes as well as pineapple and some green notes- fresh cut grass and fresh Jalapenõ. The palate is fresh and crisp with lively acidity and lots of fruit; the wine is slightly tart on the finish. Pairing this with some food would be really make it shine. This is really a great value wine at $14!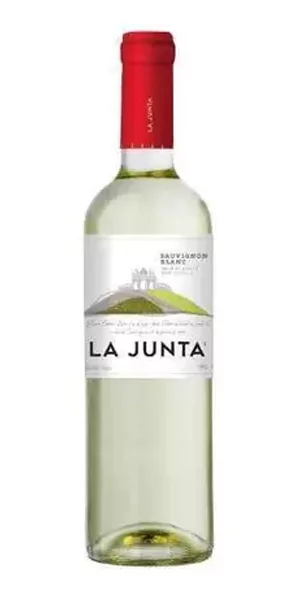 You may also like...