Lindemans – Framboise (Raspberry) Fruit Lambic (375ml)
Beer Type

Spontaneous Fermentation

Beer Style

Fruit LambicOften known as cassis, framboise, kriek, or peche, a fruit lambic takes on the colour and flavour of the fruit it is brewed with. It can be dry or sweet, clear or cloudy, depending on the intended style. Learn More

Tasting Notes

FruityIntensesweet
Southwest of Brussels, in the quiet Belgian town of Vlezenbeek, the Lindemans family has been farming and homebrewing as long as anyone can remember. Commercial brewing started in 1822.
Lambic, or spontaneously fermented beers, are the beers of this region and are among the world's rarest: they are the only beers fermented via wild, airborne yeast – no yeast is added by the brewers. Lambics come only from the Senne River valley, near Brussels – a region about 15 by 75 miles in size. The unusual, demanding, and unique flavors that come from multiple yeast strains are unmatched in the world of beer.
Tasting Notes
This Lambic has been infused with 30% pure raspberry juice giving it a dark pink colour with a creamy pink foam – it also gives the beer a very big punch of fresh raspberries on both the nose and palate. Although there is some extra complexity under the fruit, it is quite subtle. This beer has a very alive carbonation feel with a refreshing finish and just a touch of sweetness to draw you back for more.
Method
Lambic brewers have always added fruit to their Gueuze blends, the beer would referment on fruit sugars and create very complex, funky Lambic beers called Framboise (Raspberry), Kriek (Cherry), or Cassis. But during times of struggle, and before the craft beer renaissance that brought world wide attention back to spontaneously fermented Lambic beers, Lambic brewers needed a way to reach mass markets while still creating the beer they have done for centuries. They added fruit puree or fruit juice to raw Lambic beer, and pasteurized the beer to create a naturally low ABV, fruity and tart dessert beer.
The best way to distinguish between proper funky fruit Lambic, and the sweeter dessert styles is to look for the word "Oude". If the bottle says Oude Kriek, or Oude Framboise then it's made in the old, classic way of barrel refermentation and will be dry, higher in ABV, funky, and full of that intense Lambic flavour that made the beers famous. If the bottle just says "Kriek, or Framboise, or Cassis, or Peche" then it will most likely be low in ABV, purely fruit flavoured, and on the sweeter side.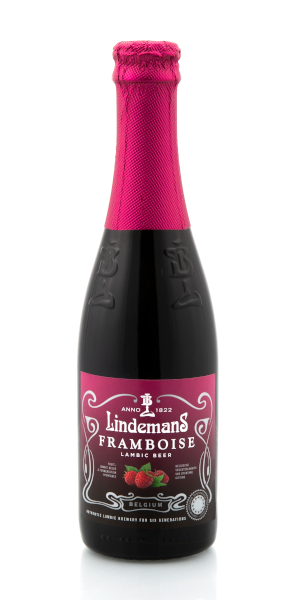 You may also like...