Lindemans – Kriek (375ml)
Southwest of Brussels, in the quiet Belgian town of Vlezenbeek, the Lindemans family has been farming and homebrewing as long as anyone can remember. Commercial brewing started in 1822.
Lambic, or spontaneously fermented beers, are the beers of this region and are among the world's rarest: they are the only beers fermented via wild, airborne yeast – no yeast is added by the brewers. Lambics come only from the Senne River valley, near Brussels – a region about 15 by 75 miles in size. The unusual, demanding, and unique flavors that come from multiple yeast strains are unmatched in the world of beer.
Tasting Notes
This Lambic has been infused with pure, fresh pressed cherry juice giving it a dark pink colour with a creamy pink foam – it also gives the beer a very big punch of fresh cherries and marzipan on both the nose and palate. Although there is some extra complexity under the fruit, it is quite subtle. This beer has a very alive carbonation feel with a refreshing finish and just a touch of sweetness to draw you back for more.
2.9% abv
Method
Due to the use of juice and pasteurisation, this kriek is sweeter and fruitier than Oude Kriek Cuvée René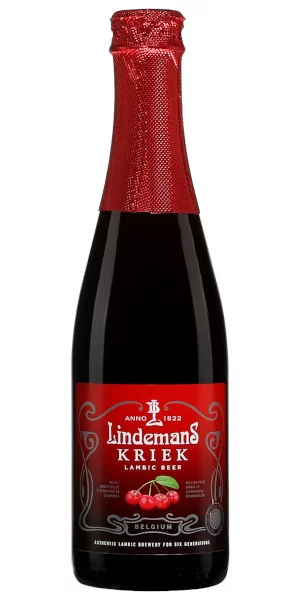 You may also like...