Nonino Chardonnay Grappa (700ml)
The Nonino family have been distillers in Friuli, Italy since 1897. They are reknown for their acclaimed grappas, but also make a flavourful amaro that is a must try.
Tasting Notes
Crafted with fresh pomace of Chardonnay grapes and distilled in the artisinal discontinous still method in a copper still. The grappa then ages for 12 months in barrique and acquires complex aromas, flavours and a natural deep golden colour (no colour additives). Barrique aged grappas are best enjoyed at room temperature in a balloon shaped glass. This is a refined and elegant after dinner sipper with notes of milk chocolate and almonds.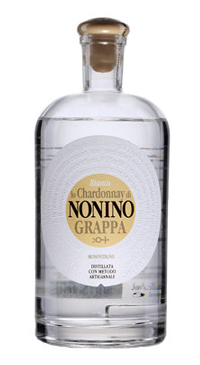 Our Thoughts
Through uncounted decades, grappa was little more than a cheap, portable form of central heating for peasants in northern Italy. Fancier Italians, and most foreigners, disdained it. But that was before the Noninos of Percoto came to prominence.