Propeller – Prime Lager 12pk (4260ml)
Beer Style

Pale LagerBrewed with only pale malt for delicate malt flavours, and subtly balanced with European hop varieties that offer herbal, floral, and some spice character. Learn More

Tasting Notes

CrispMaltySmooth
First opening their doors in 1997, Propeller Brewing Company has gone from a small brewery on Gottingen St. brewing a Pale Ale and an Extra Special Bitter to become one of the largest brewery's in Nova Scotia and a driving force in this industry. Owner John Allen has allowed the business to grow and branch into multiple locations and a comprehensive product line that includes beer, ready to drink cocktails, and craft sodas. They have won awards both locally and nationally for a wide array of products and continue to experiment with new styles and old favourites.
Tasting Notes
Pouring a crystal clear brilliant gold colour with long lasting white foam. This lager has rich aromas of freshly baked bread, subtle honey, and a spicy hop aroma. The palate drinks very smooth and is balanced nicely thanks to refreshing carbonation and just the right amount of bitterness.
Method
As Nova Scotians, we're a sociable lot. We believe friends and family come first, and Propeller made this beer to share with those most important to us. Always ready to raise a glass to any occasion. This smooth lager is crisp and clean, with every sip as refreshing as the first. Locally brewed with premium ingredients to make Prime Lager your easy first choice.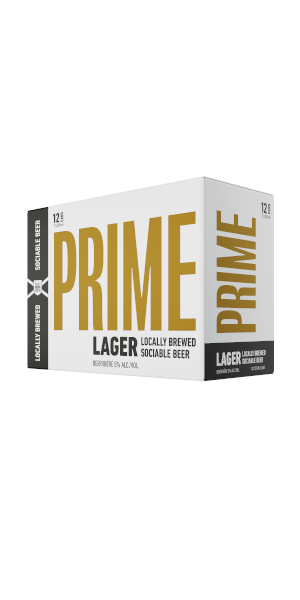 You may also like...
Express Shipping!
For select shipping postal codes, this product may be eligible for Express Delivery! Click here to learn more.