Rombeau Rivesaltes Ambré (500ml)
Region

Languedoc-Roussillon

Grape

Grenache BlancGrenache Gris

Farming Method

OrganicAll of our products that are tagged with the term Organic are either organic certified or organic practicing. Learn More

Food Pairing

Chocolate cakecrème bruléeCheese
One of the most storied estates in Roussillon, Domaine de Rombeau traces its origins to 1727, when the de la Fabrègue family first arrived in Rivesaltes from Lyon. By 1850, the family had amassed vineyard holdings and became of one the region's first to bottle wine. Tanks that date from that period can still be found on the estate. The family persevered through phyolloxera and successive World Wars, continually delving deeper into the region's traditions while remaining open to the possibilities of the future. As sixth-generation family winemaker Philippe Raspaud said: "Tradition is alive." Chateau Rombeau grows many varieties of grapes and produces a range of high quality and excellent value wine in the Languedoc Roussillon. They have converted many of the vineyards to organic viticulture and are committed to soon being an 100% organic producer.
Tasting Notes
This naturally sweet, fortified wine has a resemblance in flavor notes and texture to a tawny port, Madeira, and even some Sherry styles. This is a Rivesaltes ambré; in its youth the style is deep golden-yellow with aromas of nuts and caramelized citrus fruits. With age, golden color deepens and moves towards orange, amber and eventually reddish-brown gaining layers of complexity on the nose and palate. Enjoy this with pastries, macarrons, custards, crème brulée, pound cake, molten chocolate cake…. Equally delicious paired with a cheese plate and nuts for an easy after dinner treat!
Method
Rivesaltes is an appellation for sweet wines of various hues made predominantly from varieties of Grenache (Blanc, Gris and Noir) in Southern France's Languedoc Roussillon area, on the border with Spain.  This "vin doux naturel"  (naturally sweet wine) has been revered since the 14th Century.  Unlike other sweet wines, botrytized wines or ice wines, vins doux naturels are made by "mutage" – a process of arresting fermentation by the addition of a neutral grape spirit (fortification) while there is still a high level of natural sugar present in the juice. The result is a a wine with a high level of residual sugar (a minimum of 45 grams per liter, although often much higher) and alcohol (between 15 %  and 17 % abv). 
Rivesaltes can me made with a variety of grapes; the Ambré style is predominantly Grenache Blanc, Grenache Gris with the possible inclusion of other local grapes.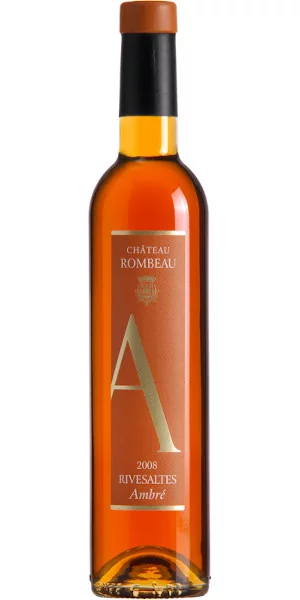 You may also like...