Sepp Moser Classic Zweigelt (750ml)
Sub-Region

Neusiedlersee-Hugelland

Farming Method

BiodynamicAll of our products that are tagged with the term Biodynamic are either biodynamic certified or biodynamic practicing. Learn More

Food Pairing

Grilled FishPasta with Tomato SaucePizza
The Moser family is one of Austria's viticultural dynasties. In 1848, Anton Moser started his own wine estate in the village of Rohrendorf. The most famous descendant of the family is the viticulture pioneer Dr. Lenz Moser who, in the 1950's, developed the high training system for vines. Sepp Moser founded today's estate in 1987 with vineyards in the Austrian wine-growing areas Kremstal and Neusiedlersee. He ambitiously dedicated himself to creating exquisite wines full of character from best sites. Sepp's son Nikolaus took over the estate in 2000- quickly becoming one of the first wine-growers in Austria to convert his vineyards to biodynamics.
Want to learn more about the wines of Sepp Moser? Read our blog post here.
Tasting Notes
Fruity and perfumed nose showing blackberries, white pepper and spice. Bright palate with fresh acidity, crunchy redcurrant and raspberry fruit, and layers of spice, liquorice and herbs.
Method
Blauer Zweigelt is the most important red grape variety grown on Sepp Moser's Apetlon Estate, situated in the Neusiedlersee region of Austria. The summers in this region are very hot and dry; the vineyards are less than 1 km away from the Hungarian border. The deep, dark humous soils (well streaked with gravel) contribute to the smoothness of the wines produced here. The grapes are organically produced and hand harvested in September. All Sepp Moser wines are vinified centrally at the Sepp Moser Winery in Rohrendorf (Kremstal). The grapes in Sepp Zweigelt were de-stemmed, crushed and underwent partial cold maceration. The must was then fermented and given a brief period of ageing in stainless steel before being bottled in February.
Our Thoughts
Named after its creator Dr. Friedrich Zweigelt, Austria's most planted grape is a cross between Blaufränkisch and St. Laurent. This grape was made to withstand drought, frost, and disease. Wines made solely of Zweigelt (TSVYE-gelt) tend to have an abundance of acidity and red fruit characteristics – reminiscent of cherries, as well as a very deep and inky appearance in the glass. Crunchy red-fruit, anise spice, and medium-bodied makes this red extremely food friendly; think thanksgiving turkey with cranberries or most vegetables currently in season!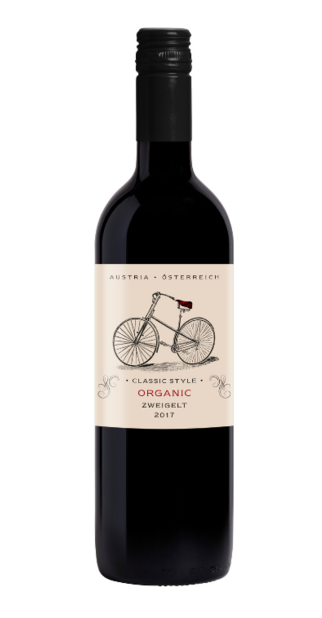 You may also like...