Food Pairing

BeefBurgersPork
Tilia wines reflect the company's values to honor tradition, support the community and respect nature. They preserve and nurture plants, insects, and animals so that the vineyards can adapt to a changing environment with the goal of sustaining the land for generations to come. They employ traditional farming practices and take pride in the fact that their vineyards are planted with ungrafted vines.
The Tilia or Tilo tree, is the wine label's namesake, although not a native species to Argentina, it has adapted well to Mendoza because it tolerates the region's drought and mountain cold. The leaves are made into a calming tea which is traditionally drunk after lunch or dinner, to facilitate an afternoon siesta or bedtime.
Tasting Notes
Aromas of black cherries and plums are accompanied by notes of violets and vanilla. On the palate the wine is rich and full-bodied with flavors of juicy blackberries, cranberries, and black currants abound, followed by notes of vanilla and sweet spice.
Method
Fermented at a maximum temperature of  27-29 °C, for 12 days with maceration of 15-20 days in stainless steel tanks followed by 6 months ageing in French oak.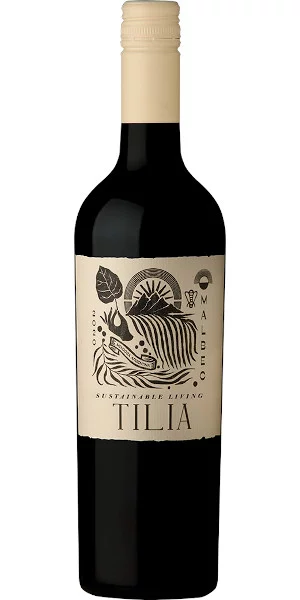 You may also like...