Tsing-Tao Beer 6pk (1980ml)
Beer Style

International Pale Lager
Tsingtao Brewery is China's second largest brewery, with about 15% of domestic market share. It was founded in 1903 by German settlers in Qingdao, Shandong province.
Tasting Notes
A crisp and refreshing pilsner style lager with a slightly nutty sweet taste. 4.8% abv.
Method
Tsingtao brew masters use some of the finest ingredients from around the world—yeast from Germany, barley malt from Australia, Canada and France, hops and rice from Western China and finally, fresh spring water from China's Laoshan Mountain.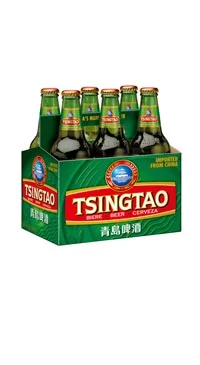 You may also like...