Upstreet – Libra Non Alcoholic Pilsner 4pk (1420ml)
Beer Category

Gold BeerNon-Alcoholic

Beer Style

Czech PilsnerCzech Saaz hop is used here; known for higher bittering acids, and intense floral aromas with lots of pepper. Learn More

Region

Prince Edward Island

Tasting Notes

CrispMaltyrefreshing
Since 2006 Hogie has been brewing beer and his homebrews became something of local legend on Prince Edward Island. Years later, a group of friends got together and decided to turn this crazy passion for brewing into a business and so began Upstreet Brewing.
Tasting Notes
NON-ALCOHOLIC BEER

A light and crisp pilsner with malty sweetness, floral aroma, and a gently bitter finish. Brewed with lager yeast and Saaz hops from the Czech Republic.
Method
Other non-alcoholic beers are composed by removing, or boiling off, all alcohol after the beer is produced. While this is a frequent traditional method, it also removes a lot of flavour. It was obvious the technique had to be optimized in order to achieve the desired full-body flavours. 
The brewing process consisted of a lot of trial and error, two years worth to be specific! Finally, it was discovered that using a combination of traditional technique with unique adjustments would retain the elements of a great tasting craft beer.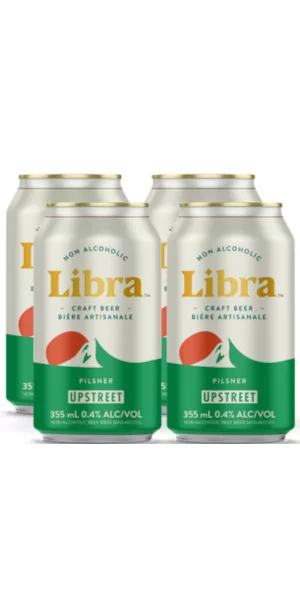 You may also like...