Vina Santurnia Reserva (750ml)
Food Pairing

CharcuteriePorkRed Meat
Bodegas Ramon de Ayala is the producer of Vina Saturnia located in the town of Brinas, in Rioja Alta. The estate dates back to the 1950's and has been family operated for 5 generations. The winery has 30 hectares of vineyards in Rioja Alta and Alavesa with some vines dating back to 1920s and most of the vineyards being 30 to 40 years old. The autumn and winter experiences cold temperatures with snow and some rain, while the summers are hot and nights cool off which is beneficial for producing quality wines with ripe enough fruit and fresh acidity. The soils are calcareous-clay with gravel. In 1985 the winery was renovated and updated and boasts an impressive underground cellar. They practice organic viticulture and only spray sulfur when needed.
Tasting Notes
A blend of 90% Tempranillo, 5% Graciano, 5% Mazuelo from Rioja Alta (Rodezno, a vineyard planted in 1990) and Rioja Alavesa (Labastida, vineyards planted in 1980 and 1991). The grapes were hand harvested, then fermented in stainless steel tanks. The wine ages on a combination of 70% American, 30% French oak barrels for 24 months. Layered aromas and flavours of cherry, dried fig, tobacco, cedar and dried dill. The palate is medium to full bodied with fresh acidity, fine tannins and a long finish.

Our Thoughts
This is a classically styled organic Rioja Reserva from a family owned and operated estate.  The nose entices with notes of dried flowers, leather, sweet tobacco, vanilla bean, dried herbs with delicate red fruit hovering in the background.  There is a comforting earthiness and warming spicy quality to this wine.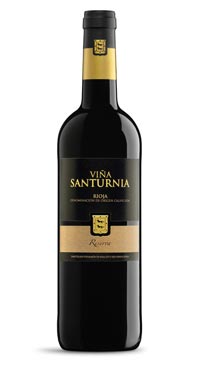 You may also like...