Wild – Boar Cider (473ml)
Tasting Notes

ComplexDryrich
For centuries in the Annapolis Valley, farmers have pressed apples and fermented the juice in cool cellars over many months as a means of preservation and to yield a diverse range of cider refreshments. Wild Wines & Spirits uses native and selected yeasts to ferment pure apple juice, pressed on-site from apples they hand pick themselves. The cider is fermented slowly over the cool winter months, aged in barrels and tanks, then blended and bottled the following year.
Tasting Notes
A rich, dry, full-bodied cider displaying layers of both young and aged notes. This blend of multiple vintages achieves a balanced, complex house style.
7.0% abv
Method
Seasonal, estate pressing of freshly picked Annapolis Valley apples is followed by fermentation over the cool winter months using native and selected wine yeasts. A house blend of multiple vintages and barrel aged ciders. Force carbonated with no added sugar. 
*No Boars were harmed in the making of this cider*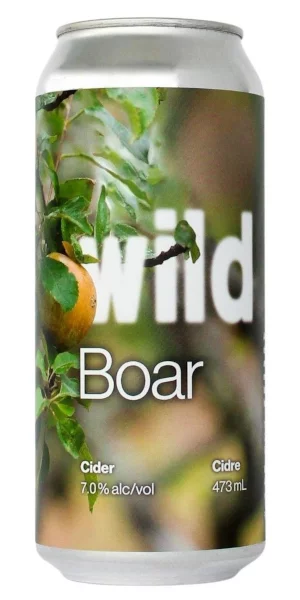 You may also like...