Wyborowa Vodka (which means "choice vodka") has been made since before the 19th century and remains a bestseller in its native Poland today. In 1873 it began to catch on throughout Europe and in 1927 it became the first vodka brand to gain an international trademark.
Though the Poznań distillery fell on hard economic times in the early 90s, the international acclaim of the brand led the French beverage company, Pernod Ricard, to purchase the brand and has grown its global market share significantly since.

Tasting Notes
Crystal clear; fairly neutral with a delicate hint of anise on the nose; smooth with some spice and warmth on the finish.
Method
Wyborowa is made using 100% rye and is distilled in a large copper column still then passed through three columns of a continuous still for an unrivalled crisp and pure character.
Once distilled, the spirit is diluted with spring water and filtered before being bottled at 40% ABV.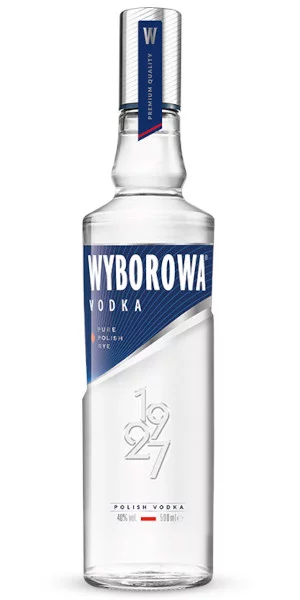 You may also like...