Spotlight on Tuscany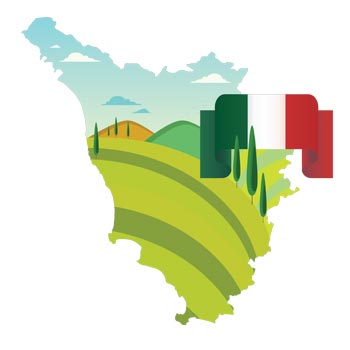 Celebrate the wines of Tuscany with us throughout the month of October!
Located in central Italy, Tuscany's stunning countryside is world famous. Its monuments, art and wines have attracted tourists since the Middle Ages. Many of Italy's premium wines are found here; made from indigenous grapes as well as international grapes that make up the sought after "Super Tuscan" wines.
Throughout the month we'll be featuring fun educational content, new wines and free tastings every Saturday in store.
FREE TASTINGS. EVERY SATURDAY ???
Escape to Tuscany and expand your grape knowledge. Join us in store every Saturday from 11:00 AM until 3:00 PM for FREE TASTINGS of our Tuscan portfolio. From winery showcases to regional spotlights – each tasting will offer a unique opportunity to learn more about the wines of Tuscany.
October 6th – Tuscan Whites That Pair with Turkey
October 13th – Super Tuscans
October 20th – Compare Chianti
October 27th – Montalcino/Montepulciano