What do you get when you bring together 6,800 wineries, from over 60 countries, with 70,000 visiting wine professionals? Prowein – the world's largest International wine fair.
Every year, a team from Bishop's Cellar descends on Dusseldorf, Germany for 3 action-packed days of supplier meetings and wine tastings as we search for new and exciting wines for our customers in Nova Scotia.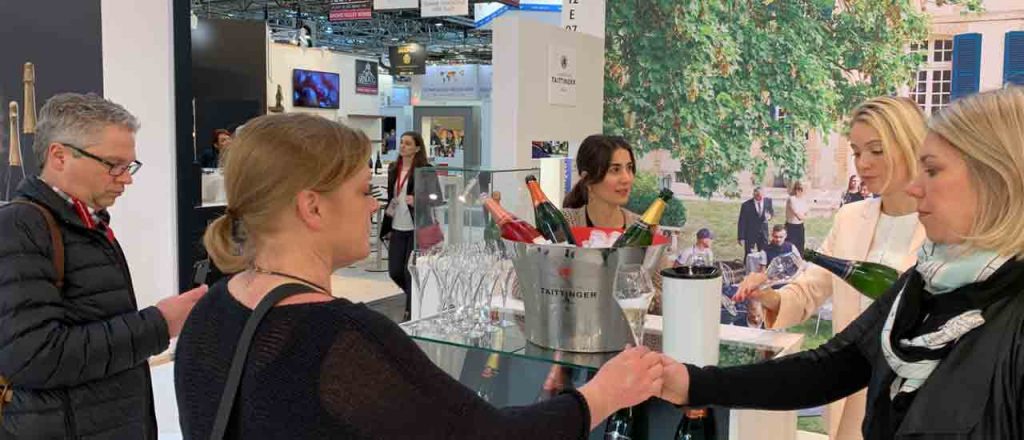 The Shopping List
We aim to find at least 200-250 new wines every year to grace the shelves of our retail shop and fill restaurant wine lists around the province. Right now, we're ordering wine that will arrive in our warehouse in mid to late summer, at the earliest. Long lead times for orders requires that our team look 6-12 months into the future to develop an extensive list of potential wines so we can continually fill our wine order pipeline. To put it into perspective, some of the wines tasted at this year's show won't make it to Nova Scotia until Summer 2020!
Large international wine shows like Prowein are an efficient way to connect with new producers, without the expense of travelling to each individual wine region. In a single afternoon, we can easily move from tasting mineral, terroir-driven Sauvignon Blanc from France's Loire Valley to a juicy, robust Cabernet Sauvignon from California's Napa region. Talk about efficiency!
In addition to meeting booths and winery stands, ProWein also has several self-led tasting areas that allow wine professionals to quickly taste through a number of wines and, if interested, use the information cards for each wine to visit the winery at their respective stands to follow up. This year, we spent a little bit of extra time at the Provence Rosé booth looking for what could become your next favourite rosé.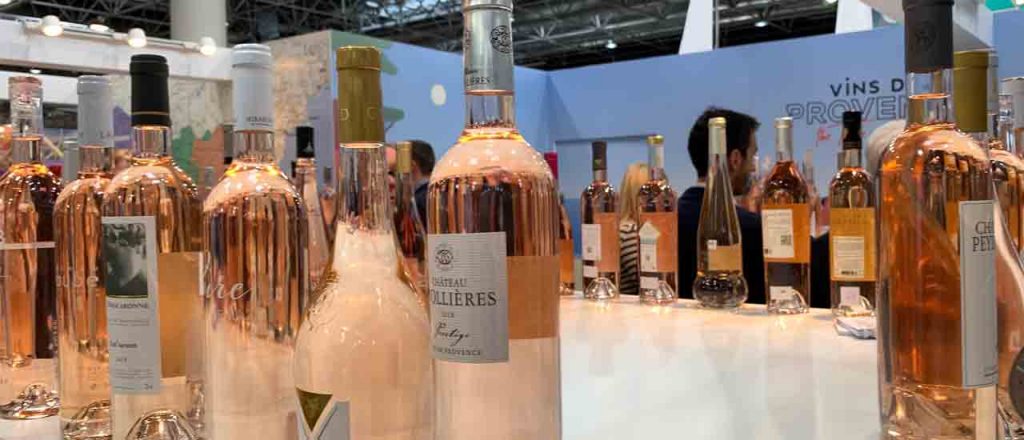 Teamwork Makes The Dream Work
Due to the wine show's sheer size (17 halls each the equivalent of an Olympic-sized soccer stadium!) Bishop's Cellar sends 4 team members to divide and conquer the expansive trade show. A typical morning could see Kathryn and Jason scouring the Bio/Organic Hall to source interesting new finds from small producers, while Caroline and I meet with one of our larger Argentinian producers to find selections that could fit in this year's Feed Nova Scotia Case of Compassion campaign.
This approach allows us to cover as much ground as possible in the short 3 day show.
While ProWein is great opportunity to seek out new producers and spot upcoming industry trends, we also look forward to connecting with long-time suppliers and friends from around the globe. Our industry is centred on amazing products, but it is really the incredible people who make so much of what we do possible. Nova Scotia isn't typically the first stop for many of our international suppliers and we can often get overlooked on travel plans to Canada. ProWein allows us to manage our supplier relationships better. This year, we managed to connect with over 40 existing suppliers: everything from a quick stop at a supplier's booth to taste the new vintage to a sit-down meeting to discuss plans for the upcoming year.
Our team had a wonderful experience at this year's show and we can't wait for you all to try the exciting new wines we have found.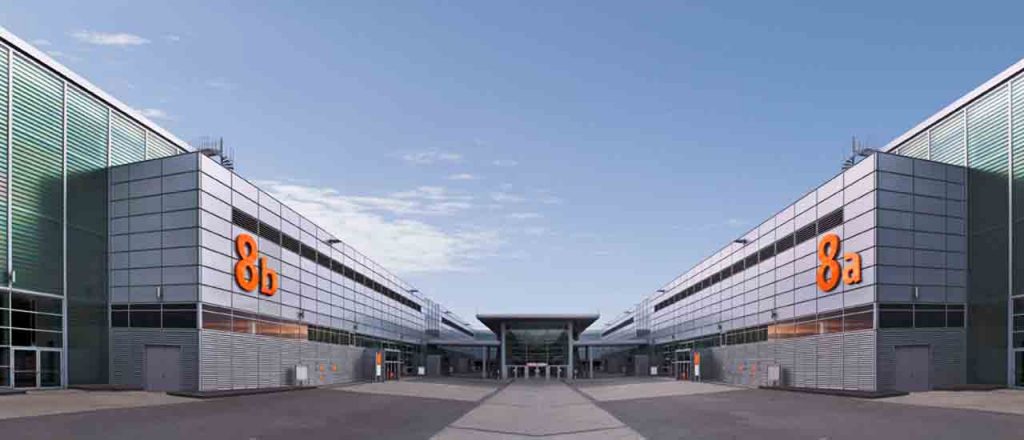 Prowein By The Numbers
68,000 = Attendees from around the globe
6,800 = Number of wineries
100 = Average number of wines that the Bishop's Cellar team tasted daily
60 – Wine producing countries represented
17 = Number of Exhibition Halls, each the same as an Olympic-sized soccer stadium
6 = Average number of kilometres walked per day
Countless = German Altbier consumed in Old Town, after a full day of wine tasting 🙂
Until next year – PROST!