Let's start with the notion itself… is there value to be found in Burgundy?
A quick look at today's prices for Burgundian wine makes the statement alone sound ludicrous. Global demand, record level prices at auctions, and a string of challenging harvests have sent prices skyrocketing.
Despite these challenges, and a limited supply of wine, our team at Bishop's Cellar has a few rules of thumb when seeking out the best value wines from the region known as "The Golden Slope".
*These tips/rules can also be applied when ordering a bottle of Burgundy at a restaurant!
Buy village or regional wines from famous / accoladed producers
This is one of my favourite "hacks" for finding value within Burgundy. Although terroir is, and should be considered, the driving factor behind quality in Burgundy, one cannot negate the role that experience, viticulture, and winemaking technique plays in a wine's final quality. Top producers are respected for good reason: their commitment to detail, years of experience working their vines (or with their growers), and extensive expertise of the treatment of these grapes all contribute to the world-wide acclaim.
One way to experience wines from these great producers is to seek out their regional or village level wines. Often found at a fraction of the price of their sought after single vineyard or premier cru wines, these finely-crafted Bourgogne offerings often outperform other wines from more notable appellations. In addition to the producers' expertise, the wines are often crafted using grapes from, or within, famous appellations. Grapes that don't quite make the cut for their top bottlings, yet are used for their Bourgogne bottlings, are often far superior than those from growers with less experience/skill. Even if they're based in more heralded regions.
Think of it as eating lunch at 3 star restaurant: you're still able to experience the exquisite service and enjoy exceptional cuisine; yet at a fraction of the price.
Try:
Bruno Colin Bourgogne Chardonnay
Robert Sirugue Bourgogne Pinot Noir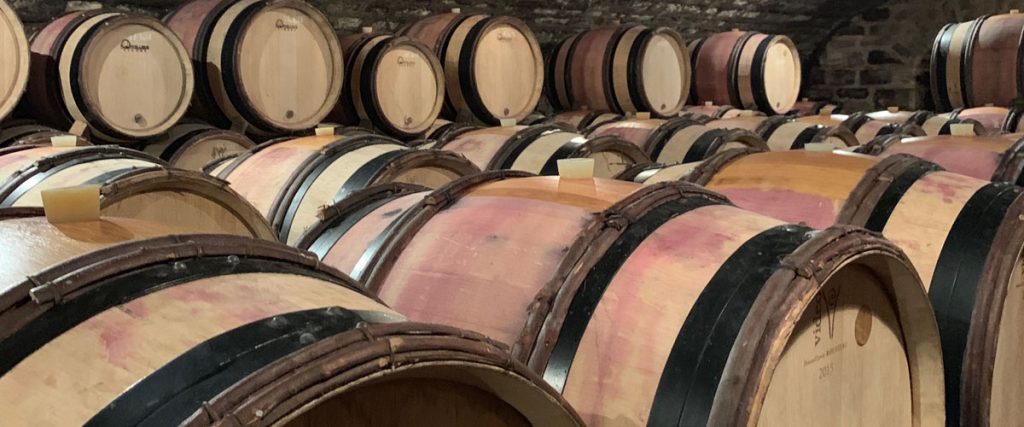 When unfashionable becomes fashionable
Volnay. Vosne Romanee. Meursault. Montrachet. For the Burgundy lover, these villages are synonymous with the some of the world's most sought after Pinot Noir and Chardonnay. But what about Ladoix? Pernand Vergelesses? Chorey Les Beaune?
As a result of increasing prices and tight supply – buyers and consumers alike are starting to explore some of Burgundy's previous "unfashionable" wine regions- particularly wines from around the city of Beaune and further south in the Maconnais. Villages around Beaune may not produce long-ageing bottlings like the wines of Gevrey Chambertin or Meursault, but they do produce beautiful examples of classic Chardonnay and Pinot Noir that can be enjoyed now.
Moving further south to the Maconnais, where land prices are more affordable and many appellations have yet to be discovered, we are having increasing success finding exceptional examples of Chardonnay that rival bottlings from their famous Northern counterparts. Buyer beware though: knowing the producer becomes increasingly important in the Maconnais, as there are also several examples of not-so-great wine from this area. Careful site selection, attention in the vineyard, low yields and a deft touch in the cellar continues to produce the best results.
Try:
Domaine Maillard Chorey Les Beaune Blanc
Domaine du Clos de Rocs Pouilly Loche
Changing Climate
As our global climate changes and temperatures rise across all major wine growing regions, we are increasingly seeing areas previously considered too cold to ripen grapes, now able to produce balanced, flavourful wines. Burgundy is no exception.
Traditionally the northern villages in the Cotes du Nuits have been on the border of being able to fully ripen Pinot Noir. The wines were often leaner, underripe and sometimes "green". As temperatures have changed, villages like Marsannay and Fixin are growing in popularity.
Styles have evolved and the once "underripe" wines are now fresh, delicate and full of bright fruit. Conversely, in warmer vintages, producers of Chardonnay from the Macon (South of Burgundy) are increasingly challenged to maintain their nuanced Burgundian style. Riper fruit and higher alcohol levels can lead to wines that are often hard to distinguish from their New World counterparts.
Try:
In Conclusion:
This brings us back to the original question… is there value to be found in Burgundy?
I believe the answer is both yes and no. Value, by nature, is a relative proposition, and as demand continues to increase, so will prices.
Consumers looking to enjoy a glass of Burgundy will need to be savvier than ever to ultimately find value. We hope we can help connect our customers with Burgunduan gems and that these tricks of the trade will help you find value in a region where value can be so hard to find.