Amastuola Primitivo (750ml)
The Amastuola vineyard is situated in the heart of Puglia and extends over 100 hectares. The organically farmed vines sit on a plateau at an altitude of 210 meters above sea level which provides slow ripening and flavour development.
Tasting Notes
This deep ruby red wine has a fruit forward nose: classic blackberry fruit, plums and cherries are enhanced by sweet spicy notes of cinnamon. Full mouthfeel with berry and mineral notes and a spicy finish.
Method
The wine ages 18 months, part in oak barrel and a part in medium size stainless steel tanks, equipped with micro-oxygenation and at controlled temperature.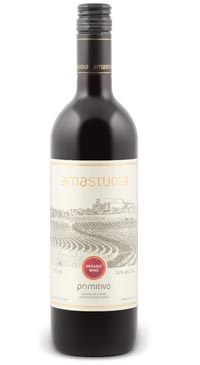 You may also like...