Barkeep Cocktails – Melo Collins (237ml)
Tasting Notes

BalancedFruityrefreshing
Barkeep Cocktails is a beverage company founded by bartenders and longtime friends, Jeffrey Van Horne, Anisa Francoeur, and Matt Boyle. The proud owners of Dear Friend Bar and The Clever Barkeep also have been making cocktails approachable since 2016. Barkeep Cocktails is making craft cocktails with fresh ingredients, the kind you would find in your favourite neighbourhood cocktail bar and making them available for wherever life takes you. Bursting with flavour, nuance and balance, these products are true cocktails made by bartenders.
Tasting Notes
Refreshing aromas of gentian herbs, melon fruit, citrus and mint come leaping from the glass (that's a collins glass, with ice of course). The palate is light and citrus driven, with perfectly balanced tropical and herbal notes.
Method
Slow down and savour the flavour of the Melo Collins; the second canned cocktail from Nova Scotian producer, Barkeep Cocktails. It is the perfect blend of premium Nova Scotian Gin, tangy lemon, cool mint, gentian root and tropical honeydew melon. This canned cocktail is the perfect escape and the ultimate refresher that keeps your coming back for more. Labeled by many craft cocktail bartenders in Halifax as "the best tasting RTD they've ever had", this cocktail in a can will certainly surpass your expectations of what a real cocktail should taste like.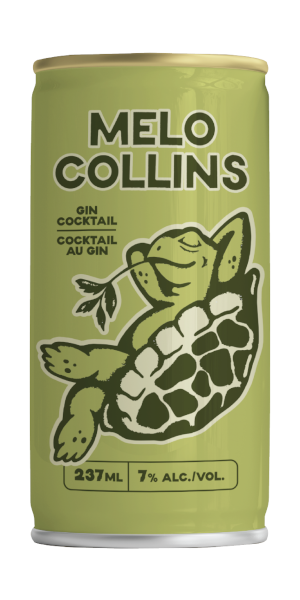 You may also like...