Brochet Facile Sauvignon Blanc (750ml)
Sub-Region

Central West Loire

Farming Method

OrganicAll of our products that are tagged with the term Organic are either organic certified or organic practicing. Learn More

Food Pairing

Green saladsGoat cheeseSeafood
This wine is made by Frédéric Brochet, a lover of the Loire terroir who takes great pleasure in revealing its essence through his organic cuvées. Brochet also happens to be the French word for the fish, pike, which is the most populous fish in the Loire Valley. Frédéric Brochet is a pioneer in the region, known for modernizing and elevating the wines of the area while remaining faithful to the natural expression of traditional grape varieties and making organic excellent value wines.
Tasting Notes
Fresh aromas of peach and lemon. Light bodied and crisp palate, with citrus and stone fruit flavors and refreshing acidity. This is an easy drinking white that works well as an aperitif or enjoy with fish, salad with goat cheese.
Method
Made from certified ECOCERT organic Sauvignon Blanc grapes, which means no insecticides or herbicides are used and all the fertilizers are organic.  Cover crops are used on all the vineyard to prevent soil erosion and to create natural fertilizers. The grapes are harvested during nighttime and pressed quickly after harvest to preserve the primary fresh fruit aromas and flavors.  The wine is fermented with select yeasts and at a controlled temperature in order to achieve desired aromatics.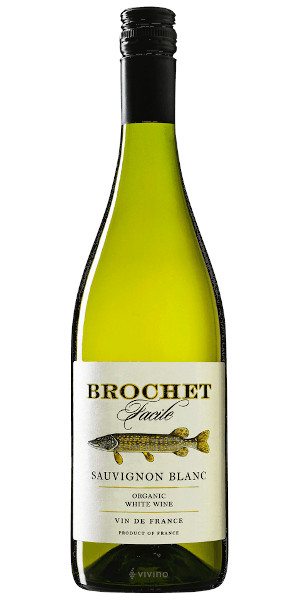 You may also like...
Express Shipping!
For select shipping postal codes, this product may be eligible for Express Delivery! Click here to learn more.