Edinburgh Rhubarb & Ginger Gin (750ml)
Since 2010, Edinburgh Gin has been committed to the art and science of distilling, and of creating innovative, award-winning gins. Based in Scotland's capital city, this small batch distiller produces a dynamic range of gins for every occasion. They are dedicated to guiding peoples' discovery of the modern-day gin experience. Every bottle of Edinburgh Gin is produced at the West End and Leith Distilleries.
Tasting Notes
Beautifully balanced and crafted, warm spiciness, tangy sweetness, more juniper and more gin. Fresh rhubarb + with ginger are infused with classic Edinburgh Gin. The rhubarb and spice are left to steep for four weeks, allowing for the complex flavours to marry together.
Pour long, pour short. Shake in a cocktail or keep it simple with tonic.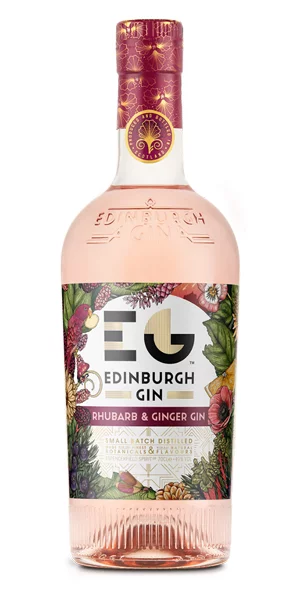 You may also like...