Nine Locks – Frig Off New England IPA (473ml)
Beer Style

New England IPALeans heavily on late, dry hopping techniques to deliver a bursting juicy, tropical hop experience. Learn More

Tasting Notes

JuicySmoothTropical
Nine Locks Brewing Co. began like many of today's larger craft beer companies, with a small brewpub making great beer. Shaun O'Hearn, president and co-founder of Nine Locks Brewing Company, was a restaurateur for years before he discovered craft beer, but when he did he loved it so much he built a brewpub under his Halifax landmark pub and eatery, Your Father's Moustache. Before long, the craft beers they were brewing were so popular, fans of his beer were telling him that he should package it to sell in local beer stores. Unfortunately, his liquor license only allowed him to sell his beer in the restaurant. After hearing this repeatedly, Shaun decided that it would be a good idea to take the beer to the next level.
In the summer of 2014, discussions turned into planning, and then that turned into securing a location, and before they knew it, they were building a brewery.
Tasting Notes
Frig Off IPA is super hazy, with a soft silky mouthfeel and light bitterness to compliment a huge citrus and tropical flavour. Semi-sweet grainy malt, oats and wheat with a massive juicy hop aroma. One of the least bitter IPA's we sell, so a great introductory beer for folks looking to get into hoppy beer.
Method
Brewed from inspiration of the New England style IPA's that feature oats to create a soft mouthfeel, and loads of dry-hopping to enhance hop aromas. This style is all about the juicy and fruity qualities of excessive hops, rather than the intense lingering bitterness that West Coast style IPA's are known for.
Our Thoughts
This might be the perfect introduction to hoppy beers and IPAs; no discernible bitterness which is typically what scares some people off from hoppier beers and the combination of juicy tropical hops, sweet malts, oats and wheat lead into a smooth easy drinking experience. Just be careful as this also falls into the category of sneaky beers as it does not drink like a 6.7% beer.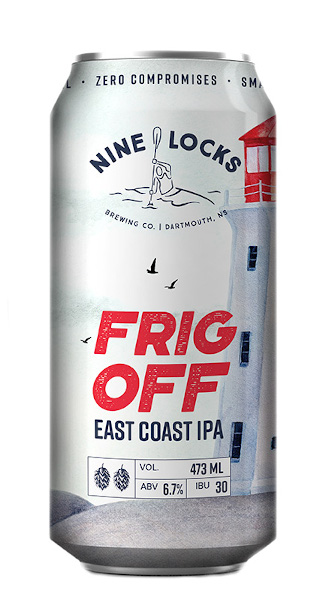 You may also like...
Express Shipping!
For select shipping postal codes, this product may be eligible for Express Delivery! Click here to learn more.