Nine Locks – Frig Off IPA (473ml)
Nine Locks Brewing Company is located in Dartmouth, Nova Scotia, close to the historic Shubenacadie canal. To create the best beer possible, they brew all of their beer in small batches using all natural ingredients with no filtration, no pasteurization, and never any preservatives.
Tasting Notes
Frig Off IPA is super hazy, with a soft silky mouthfeel, with light bitterness and huge citrus and tropical flavour. Semi-sweet grainy malt, oats and wheat with a massive juicy hop aroma.
Method
Brewed from inspiration of the New England style IPA's that feature oats to create a soft mouthfeel, and loads of dry-hopping to enhance hop aromas. This style is all about the juicy and fruity qualities of excessive hops, rather than the intense lingering bitterness that West Coast style IPA's are known for.
6.7% abv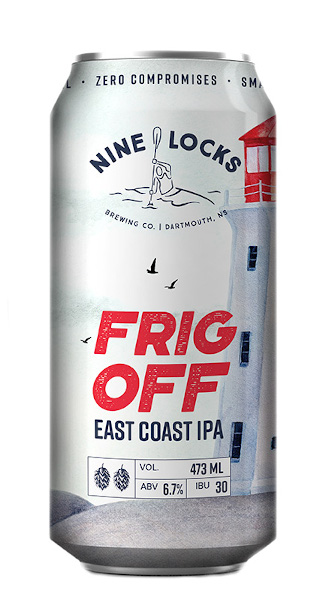 You may also like...