Org de Rac Merlot (750ml)
Food Pairing

PorkRed Meat
At Org De Rac, the winemaking process adheres to strict organic guidelines. Only half the sulphur content of conventional wine is allowed and no other chemical additives are used at all, creating wine with outstanding health benefits. Bottling and labelling are done under the same roof, to make sure that the whole process is strictly controlled. The result is a delicious range of healthier wines of superior quality and taste.
Tasting Notes
Strong fruit aromas of blackberries, plums and black cherries, with notes of cedar and tobacco. On the palate the wine is well-balanced with ripe rich fruit and a subtle oak treatment that adds complexity and depth. Living an organic dream and a biodiverse philosophy and constantly striving for balance between nature, people and business. Org de Rac symbolises creation, conservation and respect for the virgin soil which belongs to tomorrow.
Our Thoughts
A merlot lover's merlot. Plummy nose with a hint of cigar box. Full bodied and rich, this merlot would accompany any slow cooked, hearty stews and should also help alleviate any winter blues.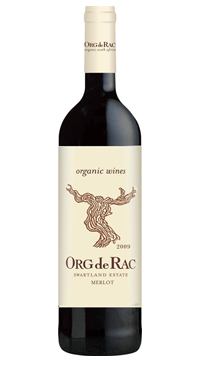 You may also like...