Sapporo – Premium Lager (500ml)
Beer Category

Commercial Lager

Beer Style

Pale LagerBrewed with only pale malt for delicate malt flavours, and subtly balanced with European hop varieties that offer herbal, floral, and some spice character. Learn More

Tasting Notes

DryrefreshingSmooth
Sapporo is Japan's oldest beer brand, established in 1876. They are found the world over, and have a reputation for making high quality lager beer with great consistency. The Sapporo group also owns Canada's Sleeman brewery, which means they also own Quebec's Unibroue. A few years ago Sapporo bought California's famous Anchor brewery, as well.
Tasting Notes
Sapporo is a crisp and refreshing rice lager. Aromas of water cracker, and freshly baked bread dough combined with subtle floral and spicy hop aromas. The palate has the same flavours that lead into a refreshing mouthfeel that's balanced by the slight bitterness from the hops. Sapporo has an extremely crisp, clean, and dry finish. The perfect accompaniment to sushi or any light fare.
Method
Sapporo is one of many International Pale Lagers, a style known the world over for their easily accessible flavours and subtle character. A descendant of the Pilsner style, these beers use light pilsner malt and usually German Noble hops. Sapporo is also brewed with the addition of rice in the boil, rice contributes fermentable sugar without adding any extra flavour, and also helps lighten the body of the finished beer, this adds to the overall easy drinkability.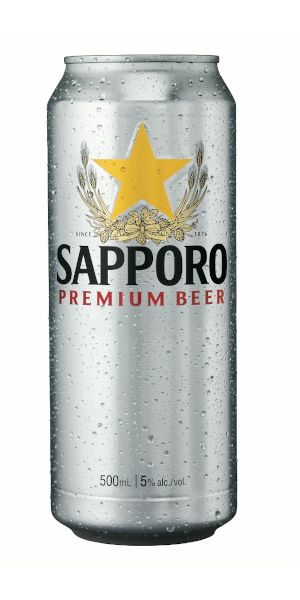 You may also like...