Beer Category

Commercial Lager
First brewed in Mexico in 1899, the Sol Cerveza brand is owned by the large Cervecería Cuauhtémoc Moctezuma, which is in turn owned by Heineken. The Cervecería Cuauhtémoc Moctezuma company also brews Tecate, Carta Blanca, Indio, and Dos Equis.

Tasting Notes
Sol is a light golden lager that has an approachable, smooth and refreshing taste.
Method
An International Pale Lager, brewed with corn in the mash mill, this creates a very light mouthfeel in the finished beer.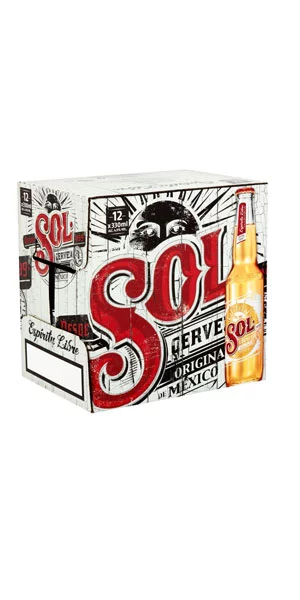 You may also like...