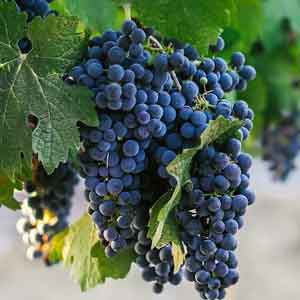 Cabernet Franc
Cabernet Franc is one of the three main varieties used in the wines of Bordeaux, grown predominately on the Right Bank. The presence of this grape provides acidity, floral aromas, and finesse. Outside of Bordeaux it is utilized in France's Loire Valley and throughout Canada and the USA to produce single varietal wines from the grape.
Since Cabernet Franc ripens later than other Bordeaux varietals, and can still achieve maturity and ripeness in cooler years, it is a good fail proof option when Cabernet Sauvignon and Merlot do not completely ripen.
As a single varietal it produces wines with floral and vegetal aromas that are well structured with balanced acidity making Cabernet Franc a great food friendly choice.