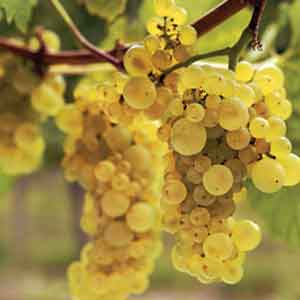 Chardonnay
Chardonnay is one of the world's most popular white wine grapes. Winemakers love it because it acts like a blank canvas, easily transformed into a wide range of styles depending on where it is grown and what techniques are used. Chardonnays can range from the crisp mineral style of Chablis to the full-bodied and oak aged wines of Meursault and California.
Originating in France, Chardonnay has been produced in various styles throughout Burgundy and the world. Chardonnay ranks second as the most planted white grape in the world. With an abundance of over-oaked, bulk Chardonnay on the market in the past 10 years, many people have shied away from this wonderful grape. Chardonnay is currently making a comeback and many winemakers have re-focused their efforts to now produce styles that better highlight the true characteristics of the grape.
Chardonnay creates very food friendly wines that complement a wide range of dishes.