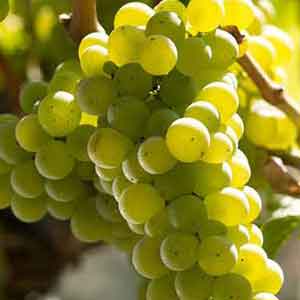 Sauvignon Blanc
Sauvignon Blanc originates in France's Loire Valley but since the mid 1980's, the distinctive New Zealand style of producing Sauvignon Blanc has taken the world by storm. Most other New World countries also produce Sauvignon Blanc; with excellent examples originating from Chile, Argentina and South Africa.
Sauvignon Blanc is used to create refreshing white wines due to the grape's piercing acidity and green, grassy aromatics.
Although Sauvignon Blanc is best-known for creating dry wines, it can also be used to create luscious sweet wines particularly when affected by noble rot or Botrytis. The most famous example of this can be found in Bordeaux where, when blended with Semillon and Muscadelle, Sauvignon Blanc plays an important role in the world-famous Sauternes.