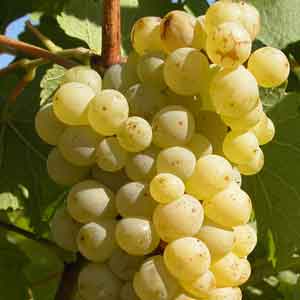 Chenin Blanc
Native to France's Loire Valley, Chenin Blanc produces a range of wine styles- from light, simple and dry to complex, rich and lusciously sweet. In the appellations of Vouvray, Saumur and Savennières; you will find some of the finest and complex examples of Chenin Blanc in the world. In Vouvray the decision for which style to make is often dependent on the climate of the particular year. In warmer years, the sweeter and noble rot styles are produced while in cooler years much of the production will be made into dry and sparkling wine.
Next to France, South Africa is the top producer where it has grown for over 400 years. The South Africans use the grape (called Steen) to producing a dry and complex style, it has become known as the signature Cape white varietal.
There are also beautiful and nuanced styles of Chenin Blanc being grown and produced in Canada and the USA as well.