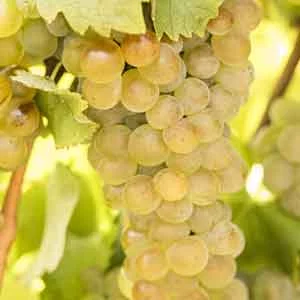 Viognier
Viognier is a rich and lightly perfumed white grape from France's Northern Rhone region. The most famous examples come from the small appellation of Condrieu and the most expensive 100% Viognier wines are from the tiny enclave of Château-Grillet within the Condrieu region. For value-oriented Viognier, look to Australia, California and even parts of Canada.
Viognier has gorgeous aromatics, reminiscent of peach, apricot, blossoms and sweet honey notes. It is rich and viscous on the palate, sometimes oaked, but rarely with an overwhelming oak flavour. At its heart, Viognier is a heat loving grape that performs best in the sun.
The wine's lush mouth feel and inherent richness make it an ideal match for rich shellfish like lobster and scallops.