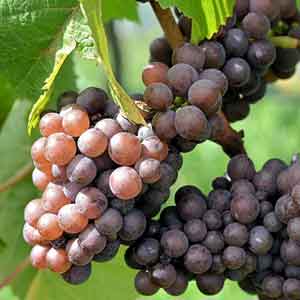 Pinot Grigio
Pinot Grigio is far and wide one of the most popular white wine styles for North American wine drinkers. Today, Pinot Grigio is as popular as Chardonnay and Sauvignon Blanc, yet also has the ability to attract non-traditional wine drinkers due to the low acid, high fruit combination that makes it so dangerously drinkable.
Pinot Grigio is grown all over the world, but its roots go back to northern Italy – especially Friuli-Venezia and the Alto Adige where the grape is used to produce a light to medium bodied wine with subtle white fruit and spice characters. In Alsace, France the same grape known as Pinot Gris, creates a more expressive, fuller-bodied wine perfectly suiting the rich food of the region.
North American style Pinot Grigio tends to be less complex than those produced in Alto Adige or Alsace, often displaying a much softer style that is crisp and fruit forward.