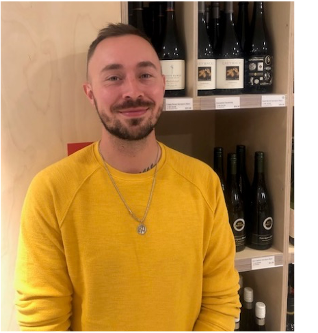 Stefan Nielsen
Retail Associate
Stefan Nielsen's Picks
The Bobal Blanc de Noirs from Bodegas Aessir is truly something special. "Wait….What's Bobal? What's a Blanc de Noirs?" I hear you asking.
A Blanc de Noirs is a white wine made from red grapes, in this case, the Bobal variety. The winemaker limits the amount of contact the juice and red skins will have in order to preserve a white colour and brighter flavours. Sounds strange, right? It is, but this rather uncommon practice yields some delicious results.
The wine tastes like a summery fruit salad – cantaloupe, honeydew, table grapes, pineapple and just about any other fresh fruit you can think of. The flavours intermingle in such a charming and delicious way that will please wine-geeks and weekend warriors alike. There is energy and personality for days in this surprising, dark horse of a summer sipper.
View Product